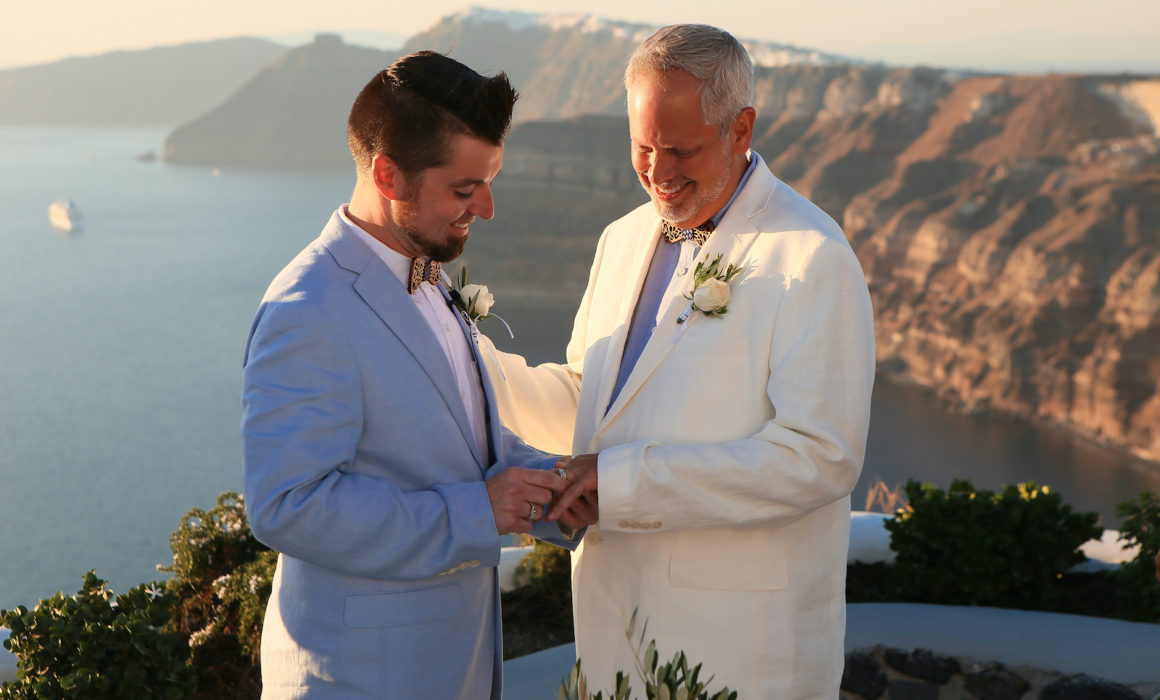 Gregory and I were a little hesitant to do business with an International company but we could not have been happier with the amazing experience that Aegean Dream Weddings gave us in Santorini for our wedding.
They were supportive every step of the way to make sure our wedding was truly a dream wedding experience. We stayed in Santorini for eleven days and they helped us with every detail of our experience for not only us but our fourteen guests. All of their recommendations were phenomenal and the actual wedding which was customized for our marriage was the most beautiful experience we could imagine.
The staff would skype with us each month, a year prior to our wedding, as we planned every detail together. Our photos and video from our day were so creative and perfect. The cake & dinner was delicious. The decorations and flowers were beautiful and the customer service provided was personal and professional. The quality of every detail was truly Five-Star.
We give ADW the highest of recommendations to any couple seeking a wedding of a lifetime in Santorini . They are a company of great integrity and experience. They helped create a memory we will never forget and we will hold dear in our hearts for a lifetime. The best decision we made besides getting married was asking assistance from ADW to help us plan our perfect day!